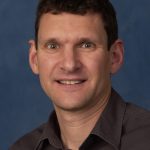 Michael Dobbie
President of AMMRA
Australian Phenomics Network (APN), Australian National University,Australia
The Asian Mouse Mutagenesis Resource Association (AMMRA) brings together many of the expert centres across the Asia region offering resources and services for effective and efficient use the mouse as a model organism for both discovery research (functional annotation of the mammalian genome) and for clinical translation. We are collaborating to ensure accessibility of resources, tools, and networks of disease modellers to the global community.
Increasingly, we are supporting national and international Genomic Medicine (otherwise known as Precision or Personalised Medicine) initiatives by providing access to the highest quality and cost-effective infrastructure for functional analysis of Variants of Uncertain Significance that are being identified through genome-based diagnostic tests.
The AMMRA members are sharing expertise, mouse modelling resources, and technology developments for the rapid assessment of variants through model-on-demand programs, biorepositories, and phenotyping clinics, not only to researchers and clinicians in the Asia region but also worldwide.
Importantly, we use internationally-agreed assay protocols (for improved reproducibility) and systematic, broad phenotyping through our partnerships with both the Asian Mouse Phenotyping Consortium (AMPC) and theInternational Mouse Phenotyping Consortium (IMPC).
As current President of AMMRA, it is my great pleasure to invite you to join us in Melbourne, Australia for the2019 AMMRA & AMPC Meeting on 20-21 February 2019.
AMMRA and the AMPC are also committed to training technicians, researchers, and clinicians in mouse genetics and resources. We conduct several training courses each year, with our next one-day student workshop is being held in Melbourne on 22 February 2019 in conjunction with the 2019 AMMRA & AMPC Meeting.
Registrations for both the meeting and student workshop are now open.
On behalf of all AMMRA members, I invite you to contact one of our centres to learn more about how we can help to accelerate your research or validation of disease-associated alleles being discovered in your clinic.